Appartements Gamskogelblick

Winteransicht

Appartements Gamskogelblick

Winter

Appartements Gamskogelblick

Ansicht Winter

Appartements Gamskogelblick

Ansicht

Appartements Gamskogelblick

Ansicht 1

Appartements Gamskogelblick

Blick in den Saunagarten

Appartements Gamskogelblick

Parkplatz vor dem Haus

Appartements Gamskogelblick

Ausblick auf den Gamskogel

Appartements Gamskogelblick

Sauna/Sanarium

Appartements Gamskogelblick

Unsere Sauna

Appartements Gamskogelblick

Ruhebereich Sauna

Appartements Gamskogelblick

Sauna & Panoramablick

Appartements Gamskogelblick

Saunagarten

Appartements Gamskogelblick

Sauna & Ruhebereich

Apartment: Apartment, shower, toilet, 2 bed rooms

Wohnen/Kochen

Apartment: Apartment, shower, toilet, 2 bed rooms

Wohnen & Kochen

Apartment: Apartment, shower, toilet, 2 bed rooms

großzügiger Balkon

Apartment: Apartment, shower, toilet, 2 bed rooms

Schlafzimmer A

Apartment: Apartment, shower, toilet, 2 bed rooms

Schlafzimmer B

Apartment: Apartment, shower, toilet, 2 bed rooms

Grundriss

Apartment: Apartment, shower, toilet, 1 bed room

Wohnen

Apartment: Apartment, shower, toilet, 1 bed room

Kochen

Apartment: Apartment, shower, toilet, 1 bed room

Badezimmer

Apartment: Apartment, shower, toilet, 1 bed room

Schlafzimmer

Apartment: Apartment, shower, toilet, 1 bed room

Grundriss

Apartment: Apartment, shower, toilet, 2 bed rooms

Wohnen

Apartment: Apartment, shower, toilet, 2 bed rooms

Kochen & Essen

Apartment: Apartment, shower, toilet, 2 bed rooms

Schlafzimmer A

Apartment: Apartment, shower, toilet, 2 bed rooms

Badezimmer A mit Barrierefeier Dusche & Tageslicht

Apartment: Apartment, shower, toilet, 2 bed rooms

Schlafzimmer B

Apartment: Apartment, shower, toilet, 2 bed rooms

Badezimmer B mit Barrierefeier Dusche & Tageslicht

Apartment: Apartment, shower, toilet, 2 bed rooms

Grundriss
holiday apartment
Oberried 1, 6444, Längenfeld
Längenfeld | Ötztal | Tyrol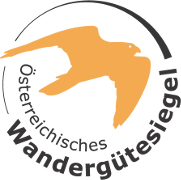 Choose room
General Info
Entering the "new world of Gamskogelblick"

From November 2014 we are welcoming you!
Modern, spacious an deluxe comfort we care of you. Spacious apartments with panoramic windows offers a breathtaking view of the sourrounded Ötztaler mountains.
Relax in our in-house Gamskogelblick SPA - have a sauna - relax and get ready for the next adventure day!
We would like to welcome you in your holiday home - be surprised!
More
---
Room/Apartments
Room/Apartment

Description

Apartment, shower, toilet, 2 bed rooms

Mehr Details

*Spacious 66m² on 1st floor & about 36m² balcony
*2 bedroom with one double bed, Flat-TV
*2 bathroom with Shower/WC, hairdryer
*bed-sitting-room, homey dining area, Flat-TV
*fully equipped kitchen, electic cooker with 4 ceramic glass hobs, oven,
dishwasher, fridge with freezer, extractor hood
*huge balcony with fantastic view of the sourroundings
*bedlinen, towls, kitchen towls

Size: 67.0m²
Room: 3.0
Bedrooms: 2
Occupany: 2 - 4




Room/apartment features

use of washmachine
towels available
kitchen
open plan kitchen/living room
non-smoking room/apt.
separate bedroom/s
WiFi
furniture suite
carpeted bedroom
coffeemaker
double bed (1 bed/2 mattrasses)
refrigerator
weekly cleaning
hairdryer
freezer compartment
toaster
no pets allowed
toilet laundry
satellite TV
desk
kettle
oven
dishwasher
open foot-end of bed
bed linen available
modern furnishing
balcony furniture
good as new room/apt.
sofa
kitchen and table linen
balcony
electric stove
dishes available
TV

Room distribution

Apartment, shower, toilet, 1 bed room

Mehr Details

*Spacious 40m² on 1st floor & about 11 m² balcony
*1 bedroom with one double bed, Flat-TV
*1 bathroom with Shower/WC, hairdryer
*bed-sitting-room, homey dining area, Flat-TV
*fully equipped kitchen, electic cooker with 4 ceramic glass hobs, oven,
dishwasher, fridge with freezer, extractor hood
*huge balcony with fantastic view of the sourroundings
*bedlinen, towls, kitchen towls

Size: 41.0m²
Room: 2.0
Bedrooms: 1
Occupany: 2 - 2




Room/apartment features

use of washmachine
double sofa bed
towels available
open plan kitchen/living room
non-smoking room/apt.
separate bedroom/s
WiFi
furniture suite
carpeted bedroom
coffeemaker
double bed (1 bed/2 mattrasses)
refrigerator
weekly cleaning
hairdryer
freezer compartment
toaster
no pets allowed
satellite TV
desk
kettle
oven
dishwasher
open foot-end of bed
bed linen available
modern furnishing
balcony furniture
good as new room/apt.
sofa
kitchen and table linen
balcony
electric stove
dishes available
TV

Room distribution

Apartment, shower, toilet, 2 bed rooms

Mehr Details

Spacious 76 m² on 1st floor & about 24 m² balcony
1 bedroom with 1 double bed, Flat-TV
1 bedroom with 1 double bed and 1 single bed, Flat-TV
2 bathroom with Shower/WC, hairdryer
bed-sitting-room, homey dining area, Flat-TV
fully equipped kitchen, electic cooker with 4 ceramic glass hobs, oven,
dishwasher, fridge with freezer, extractor hood
huge balcony with fantastic view
bedlinen, towls,

Size: 76.0m²
Room: 3.0
Bedrooms: 2
Occupany: 4 - 7




Room/apartment features

pullout couch max. pers.
use of washmachine
towels available
open plan kitchen/living room
non-smoking room/apt.
separate bedroom/s
WiFi
furniture suite
carpeted bedroom
coffeemaker
double bed (1 bed/2 mattrasses)
refrigerator
weekly cleaning
hairdryer
freezer compartment
toaster
no pets allowed
satellite TV
desk
single bed
kettle
oven
dishwasher
open foot-end of bed
bed linen available
modern furnishing
balcony furniture
good as new room/apt.
kitchen and table linen
balcony
electric stove
dishes available
TV

Room distribution

triple room/s: 1
double room/s: 1