Cancellation guarantee up to 48 hrs* prior to arrival
Flexible and risk-free booking
Cancel or rebook free of charge*

Cancel without giving a reason
Plan your vacation safely & worriless
* Depending on the accommodation, valid up to 48 hrs, 8 or 15 days prior to arrival until 03 October 2021 - More details/exceptions
Cancellation guarantee
up to 48 hrs* prior to arrival
Flexible and risk-free booking
Cancel or rebook free of charge*
Cancel without giving a reason
Plan your vacation safely & worriless
* Depending on the accommodation, valid up to 48 hrs, 8 or 15 days prior to arrival until 03 October 2021 - More details/exceptions
It pays off!
There are myriad good reasons for a holiday in Ötztal. And almost as many good reasons to plan and book your stay via our Online Booking Center. In addition to an almost endless choice of more than 1500 verified accommodations, you benefit from many other booking advantages and special offers. Here you can discover all the advantages!
Best Price Guarantee
Here with us you book the cheapest.
For accommodations carrying the "Best Price Guarantee" label, you can be sure that you are booking at the cheapest current price. If - contrary to expectations - you find a lower price on the Internet for an identical offer with the same scope of services, we will refund the difference.
No booking fees
We do not charge any hidden costs.
We pass on the prices of Ötztal's accommodations 1:1 and guarantee 100% price transparency for every booking.
Official Ötztal booking portal
Find the right accommodation safely and quickly.
The largest selection of verified accommodations at all categories in the Ötztal Region is easy to find and book with only a few clicks. Ötztal Tourismus is the region's official tourist board. We offer maximum protection on our official booking portal.
Over 1500 verified accommodations
We know every accommodation within the region.
Easily find the largest selection of accommodations at all categories within Ötztal and book with only a few clicks.
Safe thanks to SSL
Secure data transmission.
The use of SSL encryption ensures secure transmission of personal data. It prevents illegal access to personal data by unauthorized persons.

TrustYou reviews
Verified accommodation reviews.
TrustYou is a compilation of verified accommodation reviews based on the Internet. Modern algorithms convert all data provided by these reviews into an overview that makes it easier for travelers to find the right accommodation.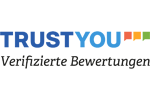 Free booking advice
Our Ötztal Experts know the valley from A to Z.
In addition to our Service Hotline we offer contact options via
to get in touch with you personally. Our Ötztal Experts know all hotels, holiday apartments, chalets, inns, guesthouses, B&Bs or private accommodations really well. Professional advice on the perfect accommodation ranges from single travelers to group trips. We would be happy to organize and plan your group trip.
First-hand contact person on site
In every Ötztal Tourismus Information Office.
A personal contact point on site is available in the respective Ötztal Tourismus Information Office and can help in case of further questions about the region and leisure time options, providing also useful tips on winter and summer activities.
Ötztal Premium Card included
Countless advantages free of charge plus discounts.
When booking your accommodation via our website, the Ötztal Premium Card is included in more than 340 partner lodgings. The Premium Card accommodations are clearly marked. The Card offers a large number of free benefits and discounts in summer.
MyÖtztal - Bonus Program
Enjoy benefits - collect points & get rewards.
MyÖtztal members benefit from countless advantages: Members receive, among other benefits, free WiFi access on site, take part in the exclusive bonus program, have access to bookings and purchases already made and can define their personal profile and their own interests.