Apart Relax

Apart Relax Winter

Apart Relax

Apart Relax Wintergarten

Apart Relax

Apart Relax Luftbild

Apart Relax

Apart Resort Relax Bademantel

Apart Relax

Apart Resort Relax Deko

Apart Relax

Apart Resort Relax Wellness Sauna Sanarium Ötztal

Apart Relax

Apart Resort Relax Wellness Sauna Sanarium Ötztal

Apart Relax

Appartement Rebecca Wintergarten

Apart Relax

Appartement Vanessa Wintergarten

Apart Relax

Appartement Celina_Schlafträume

Apart Relax

Apart Resort Relax Ötztal Längenfeld Aussenbereich

Apart Relax

Eingangsbereich Apart Relax

Apart Relax

Apart Relax Sommer

Apart Relax

Luftbild Apart Relax

Apart Relax

Wellness im Apart Relax

Apartment: Wintergarten Apart Rebecca

Appartement Rebecca Wintergarten

Apartment: Wintergarten Apart Rebecca

Wintergarten Rebecca

Apartment: Wintergarten Apart Rebecca

Couch Rebecca

Apartment: Wintergarten Apart Rebecca

Bad Rebecca

Apartment: Wintergarten Apart Rebecca

Zimmer Rebecca

Apartment: Wintergarten Apart Rebecca

Grundriss Rebecca

Apartment: Wintergarten Apart Jessica

Apart Resort Relax Wintergarten Jessica 2_4 Person

Apartment: Wintergarten Apart Jessica

Apart Resort Relax Wintergarten Jessica 2_4 Person

Apartment: Wintergarten Apart Jessica

Apart Resort Relax Wintergarten Jessica 2_4 Person

Apartment: Wintergarten Apart Jessica

Apart Resort Relax Wintergarten Jessica 2_4 Person

Apartment: Wintergarten Apart Jessica

Terrasse Jessica

Apartment: Wintergarten Apart Jessica

Grundriss Jessica

Apartment: Wintergarten Apart Vanessa

Apart Resort Relax Appartement Vanessa Wintergarte

Apartment: Wintergarten Apart Vanessa

Apart Resort Relax Appartement Vanessa Wintergarte

Apartment: Wintergarten Apart Vanessa

Apart Resort Relax Appartement Vanessa Wintergarte

Apartment: Wintergarten Apart Vanessa

Apart Resort Relax Appartement Vanessa Wintergarte

Apartment: Wintergarten Apart Vanessa

Appartement Vanessa Wohnbereich

Apartment: Wintergarten Apart Vanessa

Grundriss Vanessa

Apartment: Wintergarten Apart Vanessa

Appartement Vanessa Bad

Apartment: Komfort Apart Patricia

Patrizia_Küche_Wohnküche_Balkon_Längenfeld_O

Apartment: Komfort Apart Patricia

Patrizia_Schlafzimmer_Wasserbett_2_Balkon_Längen

Apartment: Komfort Apart Patricia

Patrizia_Schlafzimmer_Wasserbett!_Balkon_Längenf

Apartment: Komfort Apart Patricia

Patrizia_Küche_Wohnküche_Küchenzeile_Balkon_

Apartment: Komfort Apart Patricia

Apart Resort Relax Appartement Vanessa Wintergarte

Apartment: Komfort Apart Patricia

Patrizia_Küche_Wohnküche_Balkon_Längenfeld_O

Apartment: Komfort Apart Patricia

Patrizia_Schlafzimmer_Balkon_Längenfeld_Ötztal

Apartment: Komfort Apart Patricia

Grundriss Patricia

Apartment: Apart Lisa

Apart Resort Relax Appartement Lisa Balkon Wohnku╠

Apartment: Apart Lisa

Apart Resort Relax Appartement Lisa Balkon Wohnku╠

Apartment: Apart Lisa

RELAX_Bademantel

Apartment: Apart Lisa

Grundriss Lisa

Apartment: Apart Lisa

Apart Resort Relax Appartement Lisa Balkon Wohnku╠

Apartment: Apart Lisa

Apart Resort Relax Appartement Lisa Balkon Wohnku╠

Apartment: Apart Celina

Appartement Celina

Apartment: Apart Celina

Appartement Celina

Apartment: Apart Celina

Appartement Celina Wohnküche

Apartment: Apart Celina

Grundriss Celina

Apartment: Apart Celina

Kaffeemaschine

Apartment: Apart Laurina

Cover Laurina

Apartment: Apart Laurina

Grundriss Laurina

Apartment: Apart Laurina

Apart Resort Relax Appartement Laurina Überdacht

Apartment: Apart Laurina

Apart Resort Relax Appartement Laurina Überdacht

Apartment: Apartment Viviana

Wohnküche

Apartment: Apartment Viviana

Schlafzimmer

Apartment: Apartment Viviana

Wohnzimmer

Apartment: Apartment Viviana

Schlafzimmer

Apartment: Apartment Viviana

Schlafzimmer
holiday apartment
Runhof 179, 6444, Längenfeld
Längenfeld | Ötztal | Tyrol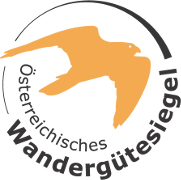 Choose room
General Info
A heartfelt welcome to our comfy 4 Star Apartment House with RELAX Wellness Parlor.

In winter: close to the top ski areas of Sölden and Obergurgl (approx. 10 km) - skibus stop at only 30 m from our house.

In summer: we are a partner lodging of the ÖTZTAL PREMIUM CARD - all the valley's highlights are already included in the price.
More
---
Room/Apartments
Room/Apartment

Description

Wintergarten Apart Rebecca

More Details

Top modern, light-flooded Wintergarden Apartment "Rebecca" for 6 persons (approx. 70 m²): 1 double room with shower/WC, 2 double rooms with shared bathroom (shower/WC), 1 south-west facing living room in the wintergarden incl. couch, satellite TV and telephone. Kitchenette with homey dining area, dishwasher, microwave, toaster, electric kettle, coffee maker (capsules), etc.

Terrace with garden furniture in summer.

Size: 70.0m²
Room: 4.0
Bedrooms: 3
Occupany: 4 - 7




Room/apartment features

use of washmachine
towels available
dining room
telephone
open plan kitchen/living room
separate living room
bathrobe
non-smoking room/apt.
terrace
garden
separate bedroom/s
WiFi
carpeted bedroom
coffeemaker
double bed (1 bed/2 mattrasses)
refrigerator
radio
weekly cleaning
hairdryer
separate bedroom/living room
freezer compartment
toaster
toilet laundry
satellite TV
combined bedroom/living room
kettle
oven
dishwasher
open foot-end of bed
winter garden
bed linen available
sofa
microwave
electric stove
garden furniture
dishes available
separate kitchen

Room distribution

Wintergarten Apart Jessica

More Details

Light-flooded Wintergarden Apartment "Jessica" for 2-4 persons (approx. 41 m²): entrance room/coatrack, 1 double room with pull-out sofa (1 person), 1 shower/WC, 1 kitchen-cum-living room with sofa-sleeper (1 person), satellite TV,  telephone, homey dining area in the wintergarden, fully equipped kitchenette with dishwasher, microwave, toaster, electric kettle, coffee maker (capsules), etc.

South-west facing terrace with garden furniture in summer.

Size: 41.0m²
Room: 3.0
Bedrooms: 1
Occupany: 2 - 4




Room/apartment features

use of washmachine
towels available
dining room
anteroom
telephone
open plan kitchen/living room
bathrobe
non-smoking room/apt.
terrace
garden
separate bedroom/s
WiFi
carpeted bedroom
coffeemaker
double bed (1 bed/2 mattrasses)
refrigerator
radio
weekly cleaning
hairdryer
separate bedroom/living room
freezer compartment
toaster
toilet laundry
satellite TV
combined bedroom/living room
single bed
kettle
dishwasher
open foot-end of bed
winter garden
sauna
bed linen available
balcony furniture
sofa
microwave
kitchen and table linen
electric stove
garden furniture
dishes available

Room distribution

Wintergarten Apart Vanessa

More Details

Light-flooded Wintergarden Apartment "Vanessa" for 4-9 persons (approx. 80 m²): 1 double room with pull-out sofa (1 person), 1 bathroom with separate WC, 1 extra double room, 1 single room, 1 bathroom with shower/WC, 1 sofa-bed in the hall. 1 kitchen-cum-living room with satellite TV,  telephone and large dining area, fully equipped kitchenette with dishwasher, microwave, fridge/freezer, toaster, electric kettle, coffee maker (capsules), direct access to the garden and the terrace with garden furniture.

Combined apartments: ask for adjacent apartments suitable for large families or groups!

Size: 80.0m²
Room: 8.0
Bedrooms: 3
Occupany: 4 - 9




Room/apartment features

pullout couch max. pers.
use of washmachine
towels available
dining room
anteroom
telephone
open plan kitchen/living room
bathrobe
non-smoking room/apt.
terrace
garden
separate bedroom/s
WiFi
carpeted bedroom
coffeemaker
double bed (1 bed/2 mattrasses)
refrigerator
radio
weekly cleaning
hairdryer
separate bedroom/living room
freezer compartment
toaster
toilet laundry
satellite TV
separate beds
combined bedroom/living room
single bed
kettle
oven
dishwasher
open foot-end of bed
winter garden
sauna
bed linen available
sofa
microwave
kitchen and table linen
electric stove
garden furniture
dishes available

Room distribution

triple room/s: 1
double room/s: 1
single room/s: 1

Komfort Apart Patricia

More Details

Comfortable Apartment Patricia for 4-7 persons (approx. 62 m²): 1 double room with state-of-the-art waterbed and access to the south/west-facing balcony; 1 ample bathroom with tub, WC and double washbasin; 1 double room with pull-out sofa (1 person) and shower/WC; 1 large living room with comfy sofa-sleeper (2 persons), satellite TV, telephone and fully equipped kitchen (dishwasher, coffee maker/capsules, etc.); 1 light-flooded dining room.

Size: 62.0m²
Room: 3.0
Bedrooms: 2
Occupany: 3 - 7




Room/apartment features

pullout couch max. pers.
use of washmachine
towels available
dining room
anteroom
telephone
open plan kitchen/living room
separate living room
bathrobe
non-smoking room/apt.
separate bedroom/s
WiFi
carpeted bedroom
coffeemaker
double bed (1 bed/2 mattrasses)
refrigerator
radio
weekly cleaning
hairdryer
separate bedroom/living room
freezer compartment
toaster
toilet laundry
satellite TV
combined bedroom/living room
single bed
kettle
dishwasher
open foot-end of bed
bed linen available
balcony furniture
sofa
microwave
kitchen and table linen
balcony
electric stove
dishes available

Room distribution

triple room/s: 1
double room/s: 1

Apart Lisa

More Details

Comfortable Apartment Lisa for 2-4 persons (approx. 38 m²): 1 double room, 1 living room with comfy sofa-sleeper (2 persons), satellite TV, telephone and south-facing balcony; 1 bathroom with shower/WC and double washbasin; top modern equipped kitchen with dishwasher, microwave, toaster, electric kettle, coffee maker (capsules), etc.;

Size: 38.0m²
Room: 4.0
Bedrooms: 1
Occupany: 2 - 4




Room/apartment features

pullout couch max. pers.
use of washmachine
towels available
telephone
open plan kitchen/living room
bathrobe
non-smoking room/apt.
separate bedroom/s
WiFi
carpeted bedroom
coffeemaker
double bed (1 bed/2 mattrasses)
refrigerator
radio
weekly cleaning
hairdryer
separate bedroom/living room
freezer compartment
toaster
toilet laundry
satellite TV
combined bedroom/living room
kettle
dishwasher
open foot-end of bed
bed linen available
balcony furniture
sofa
microwave
kitchen and table linen
balcony
electric stove
dishes available

Room distribution

Apart Celina

More Details

Comfortable two-story Apartment Celina for 2-4 persons (approx. 39 m²): 1 living room with comfy sofa-sleeper (2 persons), visually separated kitchen with dishwasher, microwave, toaster, electric kettle, coffee maker (capsules), etc.; wonderful dining area on the 1st floor; spiral staircase leading up to the 2nd floor: 1 double room with modern waterbed, ample bathroom with shower/WC; 2 south-facing balconies.

Size: 39.0m²
Room: 3.0
Bedrooms: 1
Occupany: 2 - 4




Room/apartment features

pullout couch max. pers.
use of washmachine
towels available
dining room
anteroom
telephone
open plan kitchen/living room
bathrobe
non-smoking room/apt.
separate bedroom/s
WiFi
carpeted bedroom
coffeemaker
double bed (1 bed/2 mattrasses)
refrigerator
radio
weekly cleaning
hairdryer
separate bedroom/living room
freezer compartment
toaster
toilet laundry
satellite TV
combined bedroom/living room
kettle
dishwasher
open foot-end of bed
bed linen available
balcony furniture
sofa
microwave
kitchen and table linen
balcony
electric stove
dishes available

Room distribution

Apart Laurina

More Details

Comfortable Apartment Laurina for 2-6 persons (approx. 60 m²): 2 double rooms with 2x shower/WC, 1 kitchen-cum-living room with comfy sofa-sleeper (2 persons), fully equipped kitchen with dishwasher, microwave, toaster, electric kettle, coffee maker (capsules) etc., satellite TV, telephone and covered loggia/balcony.

Size: 60.0m²
Room: 5.0
Bedrooms: 2
Occupany: 2 - 6




Room/apartment features

pullout couch max. pers.
use of washmachine
towels available
telephone
open plan kitchen/living room
bathrobe
non-smoking room/apt.
separate bedroom/s
WiFi
carpeted bedroom
coffeemaker
double bed (1 bed/2 mattrasses)
refrigerator
radio
weekly cleaning
hairdryer
separate bedroom/living room
freezer compartment
toaster
toilet laundry
satellite TV
kettle
oven
dishwasher
open foot-end of bed
bed linen available
balcony furniture
sofa
microwave
kitchen and table linen
balcony
electric stove
dishes available

Room distribution

Apartment Viviana

More Details

Cozy Apart Viviana (approx. 58 m²) for 2-5 persons: 2 double rooms - each with private bathroom incl. shower/WC, 1 triple-quadruple room with private bathroom incl. shower/WC, visually separated kitchen-cum-living room with comfortable couch, satellite TV, fully equipped kitchen with all amenities (dishwasher, microwave, toaster, electric kettle, oven, etc.) and beautiful dining area. Southwest-facing balcony offerinh magnificent views.

Size: 58.0m²
Room: 7.0
Bedrooms: 3
Occupany: 2 - 5




Room/apartment features

use of washmachine
towels available
dining room
open plan kitchen/living room
bathrobe
non-smoking room/apt.
separate bedroom/s
WiFi
carpeted bedroom
coffeemaker
double bed (1 bed/2 mattrasses)
refrigerator
hairdryer
separate bedroom/living room
freezer compartment
toilet laundry
kettle
oven
open foot-end of bed
sauna
balcony furniture
sofa
microwave
balcony
electric stove
dishes available
kitchenette

Room distribution