Posthotel Kassl

aussen2016-2-2

Posthotel Kassl

Hotelbar Belle Epoque

Posthotel Kassl

Freizeit- und Wellnessbereich auf 1000 m²

Posthotel Kassl

Erlebnis- Panoramahallenbad

Posthotel Kassl

Bio- Kräutersaunastube

Posthotel Kassl

Diva-Relax Wärmeliegen

Posthotel Kassl

Speisesaal

Posthotel Kassl

Zirbenzimmer

Posthotel Kassl

Tiroler Milchkalb im Kräutercrépinette

Posthotel Kassl

Desservariation "dreierlei Schokolade"

Posthotel Kassl

Variation vom Meer

Posthotel Kassl

Posthotel Kassl bei Nacht

Posthotel Kassl

Wandern mit Agnes

Posthotel Kassl

Hochoetz - Kühtai

Room: Doppelzimmer mit Balkon NEU

zimmerdznr

Room: Doppelzimmer mit Balkon NEU

nasszelledznr

Room: Doppelzimmer mit Balkon NEU

125

Room: Doppelzimmer mit Balkon NEU

nasszelle1-1

Room: Doppelzimmer mit Balkon NEU

bettdznr

Room: Doppelzimmer mit Balkon NEU

waschbeckendznr

Room: Doppelzimmer ohne Balkon

335-1

Room: Doppelzimmer ohne Balkon

Doppelzimmer ohne Balkon

Room: Zirbenzimmer Wellerbrücke

zirbenzimmerwellerbruecke

Room: Zirbenzimmer Wellerbrücke

ZIZIWE341bad

Room: Zirbenzimmer "Piburgersee"

zirbenzimmerwellerbruecke

Room: Zirbenzimmer "Piburgersee"

ZIZI344Bad

Room: Zirbensuite "Wellness"

Zirben- Doppelzimmer "Wellness"

Room: Zirbensuite "Wellness"

Zirben- Doppelzimmer "Wellness" Badewanne

Room: Zirben- Panoramasuite "Gams"

Zimmer_443_PosthotelKassl_byRudiWyhlidal-5543

Room: Zirben- Panoramasuite "Gams"

Zimmer_443_PosthotelKassl_byRudiWyhlidal-5573

Room: Zirben- Panoramasuite "Gams"

Zimmer_443_PosthotelKassl_byRudiWyhlidal-5568

Room: Zirben- Panoramasuite "Gams" longstay

112

Room: Zirben- Panoramasuite "Gams" longstay

nasszelle1

Room: Familienzimmer "Karkopf"

111schlafzimmer-2

Room: Familienzimmer "Karkopf"

211wohnzimmer

Room: Familienzimmer "Karkopf"

211nasszelle Kopie

Room: Junior suite, bath, toilet, living room/bedroom

Zimmer_332_PosthotelKassl_byRudiWyhlidal-5965

Room: Junior suite, bath, toilet, living room/bedroom

Zimmer_332_PosthotelKassl_byRudiWyhlidal-5967

Room: Junior suite, bath, toilet, living room/bedroom

Zimmer_332_PosthotelKassl_byRudiWyhlidal-5971

Room: Hotel apartment, 2-4 persons

233schlaf

Room: Hotel apartment, 2-4 persons

233wohn1

Room: Hotel apartment, 2-4 persons

233wohnschlaf1

Room: single room with shower/WC

121bearbeitet

Room: single room with shower/WC

121bad

Room: single room with shower/WC

grundrissezneu

Room: Zirbensuite "Acherkogel"

342-1

Room: Zirbensuite "Acherkogel"

ZISU342Bad

Room: Double room, shower or bath, toilet, standard

335-1

Room: Double room

434-1-1

Room: Double room

434-3-2

Room: Single room

Einzelzimmer mit Balkon

Room: Erkerzimmer "Kanzl"

113-2 Kopie-2

Room: Erkerzimmer "Kanzl"

nasszelle1

Room: Erkerzimmer "Kanzl"

nasszelle

Room: Erkerzimmer "Kanzl"

113-4

Room: Zirbenzimmer "Edelweiss"

444

Room: Zirbenzimmer "Edelweiss"

444-2

Room: Zirbenzimmer "Edelweiss"

444-3

Room: Zirbenzimmer "Panorama"

Zimmer_447_PosthotelKassl_byRudiWyhlidal-5718

Room: Zirbenzimmer "Panorama"

Zimmer_445_PosthotelKassl_byRudiWyhlidal-5679

Room: Zirbenzimmer "Panorama"

Zimmer_445_PosthotelKassl_byRudiWyhlidal-5662

Room: Zirbenzimmer "Panorama"

Zimmer_447_PosthotelKassl_byRudiWyhlidal-5691

Room: Zirbenzimmer "Tirol"

ZIZITI311

Room: Zirbenzimmer "Tirol"

ZIZITI311Bad

Room: Zirbenzimmer "Tirol"

ZIZITI311Schalf

Room: Zirbenzimmer "unter dem Türmchen"

zirbenzimmer unter dem tuermchen

Room: Zirbenzimmer "unter dem Türmchen"

ZIZIUdT312Bad

Room: Zirbensuite "Wetterkreuz"

343

Room: Zirbensuite "Wetterkreuz"

343badezimmer1
hotel
Hauptstraße 70, 6433, Oetz
Oetz | Ötztal | Tyrol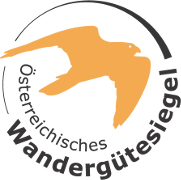 Choose room
General Info
Traditional hotel at the entrance to the Ötztal Valley.
Excellent cuisine, high level of personal service, stylish parlors. Huge wellness & recreational area (1000m²) with indoor pool, massages on request (extra charge). Only 400m from the base terminal to the Hochoetz-Kühtai ski and hiking area (skibus shuttle every 15 min).
Squash, billiards an ddarts (extra charge), table tennis (outdoors).
More
---
Room/Apartments
Room/Apartment

Description

Doppelzimmer mit Balkon NEU

More Details

Shower or bathtub, separate WC, telephone, satellite TV (flat screen), radio, hairdryer, room safe, bathrobe, balcony.

Size: 30.0m²
Room: 1.0
Bedrooms: 1
Occupany: 2 - 3




Room/apartment features

pullout couch max. pers.
bed linen (non-allergenic)
towels available
balcony (in some rooms)
telephone
bathrobe
non-smoking room/apt.
WiFi
furniture suite
double bed (1 bed/2 mattrasses)
radio
hairdryer
satellite TV
desk
cot
sauna
sofa
safe
balcony
TV

Room distribution

triple room/s: 8
double room/s: 10

Doppelzimmer mit Balkon NEU shortstay

More Details

Shower or bathtub, separate WC, telephone, satellite TV (flat screen), radio, hairdryer, room safe, bathrobe, balcony.

Size: 30.0m²
Room: 1.0
Bedrooms: 1
Occupany: 2 - 3




Room/apartment features

pullout couch max. pers.
bed linen (non-allergenic)
towels available
balcony (in some rooms)
telephone
bathrobe
non-smoking room/apt.
WiFi
furniture suite
double bed (1 bed/2 mattrasses)
radio
hairdryer
satellite TV
desk
cot
sauna
sofa
safe
balcony
TV

Room distribution

triple room/s: 8
double room/s: 10

Doppelzimmer mit Balkon NEU longstay

More Details

Shower or bathtub, separate WC, telephone, satellite TV (flat screen), radio, hairdryer, room safe, bathrobe, balcony.

Size: 30.0m²
Room: 1.0
Bedrooms: 1
Occupany: 2 - 3




Room/apartment features

pullout couch max. pers.
bed linen (non-allergenic)
towels available
balcony (in some rooms)
telephone
bathrobe
non-smoking room/apt.
WiFi
furniture suite
double bed (1 bed/2 mattrasses)
radio
hairdryer
satellite TV
desk
cot
sauna
sofa
safe
balcony
TV

Room distribution

triple room/s: 8
double room/s: 10

Doppelzimmer ohne Balkon

More Details

Shower or bathtub, WC, phone, satellite TV, radio, hairdryer, room safe, bathrobe.

Size: 30.0m²
Room: 1.0
Bedrooms: 1
Occupany: 2 - 2




Room/apartment features

pullout couch max. pers.
towels available
telephone
bathrobe
non-smoking room/apt.
WiFi
double bed (1 bed/2 mattrasses)
radio
hairdryer
satellite TV
desk
cot
sofa
safe
TV

Doppelzimmer ohne Balkon shortstay

More Details

Shower or bathtub, WC, phone, satellite TV, radio, hairdryer, room safe, bathrobe.

Size: 30.0m²
Room: 1.0
Bedrooms: 1
Occupany: 2 - 2




Room/apartment features

pullout couch max. pers.
towels available
telephone
bathrobe
non-smoking room/apt.
WiFi
double bed (1 bed/2 mattrasses)
radio
hairdryer
satellite TV
desk
cot
sofa
safe
TV

Doppelzimmer ohne Balkon longstay

More Details

Shower or bathtub, WC, phone, satellite TV, radio, hairdryer, room safe, bathrobe.

Size: 30.0m²
Room: 1.0
Bedrooms: 1
Occupany: 2 - 2




Room/apartment features

pullout couch max. pers.
towels available
telephone
bathrobe
non-smoking room/apt.
WiFi
double bed (1 bed/2 mattrasses)
radio
hairdryer
satellite TV
desk
cot
sofa
safe
TV

Zirbenzimmer Wellerbrücke

More Details

Completely equipped suite with natural wooden floors and ceilings - also suitable for allergy sufferers!
Sitting area, bathroom, separate WC, telephone, flat-screen TV (satellite), radio, balcony, hairdryer, safe, bathrobe, fridge.

Size: 30.0m²
Room: 1.0
Bedrooms: 1
Occupany: 2 - 4




Room/apartment features

bed linen (non-allergenic)
balcony (in some rooms)
telephone
bathrobe
non-smoking room/apt.
WiFi
double bed (1 bed/2 mattrasses)
radio
hairdryer
satellite TV
desk
queen-size bed
open foot-end of bed
cot
mini-bar
good as new room/apt.
sofa
safe
balcony
no carpet

Zirbenzimmer "Wellerbrücke" shortstay

More Details

Completely equipped suite with natural wooden floors and ceilings - also suitable for allergy sufferers!
Sitting area, bathroom, separate WC, telephone, flat-screen TV (satellite), radio, balcony, hairdryer, safe, bathrobe, fridge.

Size: 30.0m²
Room: 1.0
Bedrooms: 1
Occupany: 2 - 4




Room/apartment features

bed linen (non-allergenic)
balcony (in some rooms)
telephone
bathrobe
non-smoking room/apt.
WiFi
double bed (1 bed/2 mattrasses)
radio
hairdryer
satellite TV
desk
queen-size bed
open foot-end of bed
cot
mini-bar
good as new room/apt.
sofa
safe
balcony
no carpet

Zirbenzimmer "Wellerbrücke" longstay

More Details

Completely equipped suite with natural wooden floors and ceilings - also suitable for allergy sufferers!
Sitting area, bathroom, separate WC, telephone, flat-screen TV (satellite), radio, balcony, hairdryer, safe, bathrobe, fridge.

Size: 30.0m²
Room: 1.0
Bedrooms: 1
Occupany: 2 - 4




Room/apartment features

bed linen (non-allergenic)
balcony (in some rooms)
telephone
bathrobe
non-smoking room/apt.
WiFi
double bed (1 bed/2 mattrasses)
radio
hairdryer
satellite TV
desk
queen-size bed
open foot-end of bed
cot
mini-bar
good as new room/apt.
sofa
safe
balcony
no carpet

Zirbenzimmer "Piburgersee"

More Details

Size: 30.0m²
Room: 1.0
Bedrooms: 1
Occupany: 2 - 2




Room/apartment features

bed linen (non-allergenic)
telephone
bathrobe
non-smoking room/apt.
WiFi
furniture suite
double bed (1 bed/2 mattrasses)
radio
room/apt. (non-allergic)
no pets allowed
desk
open foot-end of bed
mini-bar
safe
balcony
TV
no carpet

Room distribution

Zirbenzimmer "Piburgersee" shortstay

More Details

Size: 30.0m²
Room: 1.0
Bedrooms: 1
Occupany: 2 - 2




Room/apartment features

bed linen (non-allergenic)
telephone
bathrobe
non-smoking room/apt.
WiFi
furniture suite
double bed (1 bed/2 mattrasses)
radio
room/apt. (non-allergic)
no pets allowed
desk
open foot-end of bed
mini-bar
safe
balcony
TV
no carpet

Room distribution

Zirbenzimmer "Piburgersee" longstay

More Details

Size: 30.0m²
Room: 1.0
Bedrooms: 1
Occupany: 2 - 2




Room/apartment features

bed linen (non-allergenic)
telephone
bathrobe
non-smoking room/apt.
WiFi
furniture suite
double bed (1 bed/2 mattrasses)
radio
room/apt. (non-allergic)
no pets allowed
desk
open foot-end of bed
mini-bar
safe
balcony
TV
no carpet

Room distribution

Zirbensuite "Wellness"

More Details

Romantiksuite double room with deluxe clawfoot bathtub, equipped with natural wooden floors and ceilings (attic apartment). Suitable for allergy sufferers! Sitting area, separate WC, telephone, flat-screen TV (satellite), radio, balcony, hairdryer, safe, bathrobe, fridge.

Size: 30.0m²
Room: 2.0
Bedrooms: 1
Occupany: 2 - 2




Room/apartment features

bed linen (non-allergenic)
telephone
bathrobe
non-smoking room/apt.
WiFi
double bed (1 bed/2 mattrasses)
radio
hairdryer
satellite TV
desk
queen-size bed
open foot-end of bed
mini-bar
good as new room/apt.
sofa
safe
balcony
no carpet

Room distribution

Zirbensuite "Wellness" shortstay

More Details

Romantiksuite double room with deluxe clawfoot bathtub, equipped with natural wooden floors and ceilings (attic apartment). Suitable for allergy sufferers! Sitting area, separate WC, telephone, flat-screen TV (satellite), radio, balcony, hairdryer, safe, bathrobe, fridge.

Size: 30.0m²
Room: 2.0
Bedrooms: 1
Occupany: 2 - 2




Room/apartment features

bed linen (non-allergenic)
telephone
bathrobe
non-smoking room/apt.
WiFi
double bed (1 bed/2 mattrasses)
radio
hairdryer
satellite TV
desk
queen-size bed
open foot-end of bed
mini-bar
good as new room/apt.
sofa
safe
balcony
no carpet

Room distribution

Zirbensuite "Wellness" longstay

More Details

Romantiksuite double room with deluxe clawfoot bathtub, equipped with natural wooden floors and ceilings (attic apartment). Suitable for allergy sufferers! Sitting area, separate WC, telephone, flat-screen TV (satellite), radio, balcony, hairdryer, safe, bathrobe, fridge.

Size: 30.0m²
Room: 2.0
Bedrooms: 1
Occupany: 2 - 2




Room/apartment features

bed linen (non-allergenic)
telephone
bathrobe
non-smoking room/apt.
WiFi
double bed (1 bed/2 mattrasses)
radio
hairdryer
satellite TV
desk
queen-size bed
open foot-end of bed
mini-bar
good as new room/apt.
sofa
safe
balcony
no carpet

Room distribution

Zirben- Panoramasuite "Gams"

More Details

Spacious panoramic Zirbensuite equipped with natural wooden floors and furniture. Shower/bathtub, separate WC, telephone, flat-screen TV (satellite), radio, balcony, hairdryer, safe, bathrobe, fridge. 2 separate bedrooms.

Size: 55.0m²
Room: 3.0
Bedrooms: 2
Occupany: 2 - 4




Room/apartment features

bathrobe
non-smoking room/apt.
double bed (1 bed/2 mattrasses)
radio
hairdryer
room/apt. (non-allergic)
no pets allowed
satellite TV
desk
combined bedroom/living room
open foot-end of bed
sofa
safe
balcony
TV

Zirben- Panoramasuite "Gams" shortstay

More Details

Spacious panoramic Zirbensuite equipped with natural wooden floors and furniture. Shower/bathtub, separate WC, telephone, flat-screen TV (satellite), radio, balcony, hairdryer, safe, bathrobe, fridge. 2 separate bedrooms.

Size: 55.0m²
Room: 3.0
Bedrooms: 2
Occupany: 2 - 4




Room/apartment features

bathrobe
non-smoking room/apt.
double bed (1 bed/2 mattrasses)
radio
hairdryer
room/apt. (non-allergic)
no pets allowed
satellite TV
desk
combined bedroom/living room
open foot-end of bed
sofa
safe
balcony
TV

Zirben- Panoramasuite "Gams" longstay

More Details

Spacious panoramic Zirbensuite equipped with natural wooden floors and furniture. Shower/bathtub, separate WC, telephone, flat-screen TV (satellite), radio, balcony, hairdryer, safe, bathrobe, fridge. 2 separate bedrooms.

Size: 55.0m²
Room: 3.0
Bedrooms: 2
Occupany: 2 - 4




Room/apartment features

bathrobe
non-smoking room/apt.
double bed (1 bed/2 mattrasses)
radio
hairdryer
room/apt. (non-allergic)
no pets allowed
satellite TV
desk
combined bedroom/living room
open foot-end of bed
sofa
safe
balcony
TV

Zirben- Panoramasuite "Gams" longstay

More Details

Renovated in autumn 2015 with a lot of space – a lot of view – a lot of regeneration!
Our Suite offers a lot of space for holiday feeling. Because of romantic and homely details it is truly a jewelry.

Size: 35.0m²
Room: 1.0
Bedrooms: 1
Occupany: 2 - 3




Room/apartment features

telephone
non-smoking room/apt.
radio
satellite TV
safe

Erkersuite "Seejöchl" shortstay

More Details

Renovated in autumn 2015 with a lot of space – a lot of view – a lot of regeneration!
Our Suite offers a lot of space for holiday feeling. Because of romantic and homely details it is truly a jewelry.

Size: 35.0m²
Room: 1.0
Bedrooms: 1
Occupany: 2 - 3




Room/apartment features

telephone
non-smoking room/apt.
radio
satellite TV
safe

Erkersuite "Seejöchl" longstay

More Details

Renovated in autumn 2015 with a lot of space – a lot of view – a lot of regeneration!
Our Suite offers a lot of space for holiday feeling. Because of romantic and homely details it is truly a jewelry.

Size: 35.0m²
Room: 1.0
Bedrooms: 1
Occupany: 2 - 3




Room/apartment features

telephone
non-smoking room/apt.
radio
satellite TV
safe

Familienzimmer "Karkopf"

More Details

2-room apartment: entrance room, bedroom, separate living room (double sofa-sleeper for children), shower, separate WC, telephone (alarm clock), 2 flat-screen TV sets, radio, hairdryer, safe, fridge, balcony, cozy bathrobe.

Size: 45.0m²
Room: 2.0
Bedrooms: 1
Occupany: 2 - 4




Room/apartment features

pullout couch max. pers.
balcony (in some rooms)
telephone
radio
satellite TV
safe

Familienzimmer "Karkopf" shortstay

More Details

2-room apartment: entrance room, bedroom, separate living room (double sofa-sleeper for children), shower, separate WC, telephone (alarm clock), 2 flat-screen TV sets, radio, hairdryer, safe, fridge, balcony, cozy bathrobe.

Size: 45.0m²
Room: 2.0
Bedrooms: 1
Occupany: 2 - 4




Room/apartment features

pullout couch max. pers.
balcony (in some rooms)
telephone
radio
satellite TV
safe

Familienzimmer "Karkopf" longstay

More Details

2-room apartment: entrance room, bedroom, separate living room (double sofa-sleeper for children), shower, separate WC, telephone (alarm clock), 2 flat-screen TV sets, radio, hairdryer, safe, fridge, balcony, cozy bathrobe.

Size: 45.0m²
Room: 2.0
Bedrooms: 1
Occupany: 2 - 4




Room/apartment features

pullout couch max. pers.
balcony (in some rooms)
telephone
radio
satellite TV
safe

Junior suite, bath, toilet, living room/bedroom

More Details

Oriel with seating unit, bath, separate WC, telephone, satellite TV, radio, hairdryer, safe, fridge, balcony, bathrobe.

Size: 35.0m²
Room: 2.0
Bedrooms: 1
Occupany: 2 - 3




Room/apartment features

telephone
non-smoking room/apt.
radio
satellite TV
safe

Junior suite, bath, toilet, living room/bedroom

More Details

Oriel with seating unit, bath, separate WC, telephone, satellite TV, radio, hairdryer, safe, fridge, balcony, bathrobe.

Size: 35.0m²
Room: 2.0
Bedrooms: 1
Occupany: 2 - 3




Room/apartment features

telephone
non-smoking room/apt.
radio
satellite TV
safe

Junior suite, bath, toilet, living room/bedroom

More Details

Oriel with seating unit, bath, separate WC, telephone, satellite TV, radio, hairdryer, safe, fridge, balcony, bathrobe.

Size: 35.0m²
Room: 2.0
Bedrooms: 1
Occupany: 2 - 3




Room/apartment features

telephone
non-smoking room/apt.
radio
satellite TV
safe

Hotel apartment, 2-4 persons

More Details

Bedroom, separate living room, shower and WC, telephone, TV, radio, hairdryer, safe, fridge, balcony, bathrobe.

Size: 40.0m²
Room: 2.0
Bedrooms: 1
Occupany: 2 - 4




Room/apartment features

pullout couch max. pers.
balcony (in some rooms)
telephone
radio
satellite TV
safe

Hotel suite, shower, toilet, facing the garden

More Details

Bedroom, separate living room, shower and WC, telephone, TV, radio, hairdryer, safe, fridge, balcony, bathrobe.

Size: 40.0m²
Room: 2.0
Bedrooms: 1
Occupany: 2 - 4




Room/apartment features

pullout couch max. pers.
balcony (in some rooms)
telephone
radio
satellite TV
safe

Hotel suite, shower, toilet, facing the garden

More Details

Bedroom, separate living room, shower and WC, telephone, TV, radio, hairdryer, safe, fridge, balcony, bathrobe.

Size: 40.0m²
Room: 2.0
Bedrooms: 1
Occupany: 2 - 4




Room/apartment features

pullout couch max. pers.
balcony (in some rooms)
telephone
radio
satellite TV
safe

single room with shower/WC

More Details

Shower or bathrub, WC, telephone, TV, radio, hairdryer, safe. Most rooms with balcony. Bathrobe.

Size: 20.0m²
Room: 1.0
Bedrooms: 1
Occupany: 1 - 1




Room/apartment features

balcony (in some rooms)
telephone
non-smoking room/apt.
radio
satellite TV
safe

Single room, shower or bathtub

More Details

Shower or bathrub, WC, telephone, TV, radio, hairdryer, safe. Most rooms with balcony. Bathrobe.

Size: 20.0m²
Room: 1.0
Bedrooms: 1
Occupany: 1 - 1




Room/apartment features

balcony (in some rooms)
telephone
non-smoking room/apt.
radio
satellite TV
safe

Single room, shower or bathtub, balcony

More Details

Shower or bathrub, WC, telephone, TV, radio, hairdryer, safe. Most rooms with balcony. Bathrobe.

Size: 20.0m²
Room: 1.0
Bedrooms: 1
Occupany: 1 - 1




Room/apartment features

balcony (in some rooms)
telephone
non-smoking room/apt.
radio
satellite TV
safe

Zirbensuite "Acherkogel"

More Details

Spacious Zirbensuite equipped with natural wooden furniture, fitted carpets. Shower/bathtub, separate WC, telephone, flat-screen TV (satellite), radio, balcony, hairdryer, safe, bathrobe, fridge. Also available for 4 persons (child).

Size: 50.0m²
Room: 1.0
Bedrooms: 1
Occupany: 2 - 4




Room/apartment features

pullout couch max. pers.
bed linen (non-allergenic)
bathrobe
non-smoking room/apt.
WiFi
double bed (1 bed/2 mattrasses)
refrigerator
radio
hairdryer
room/apt. (non-allergic)
no pets allowed
satellite TV
desk
combined bedroom/living room
open foot-end of bed
sofa
safe
balcony
TV

Zirbensuite "Acherkogel" shortstay

More Details

Spacious Zirbensuite equipped with natural wooden furniture, fitted carpets. Shower/bathtub, separate WC, telephone, flat-screen TV (satellite), radio, balcony, hairdryer, safe, bathrobe, fridge. Also available for 4 persons (child).

Size: 50.0m²
Room: 1.0
Bedrooms: 1
Occupany: 2 - 4




Room/apartment features

pullout couch max. pers.
bed linen (non-allergenic)
bathrobe
non-smoking room/apt.
WiFi
double bed (1 bed/2 mattrasses)
refrigerator
radio
hairdryer
room/apt. (non-allergic)
no pets allowed
satellite TV
desk
combined bedroom/living room
open foot-end of bed
sofa
safe
balcony
TV

Zirbensuite "Acherkogel" longstay

More Details

Spacious Zirbensuite equipped with natural wooden furniture, fitted carpets. Shower/bathtub, separate WC, telephone, flat-screen TV (satellite), radio, balcony, hairdryer, safe, bathrobe, fridge. Also available for 4 persons (child).

Size: 50.0m²
Room: 1.0
Bedrooms: 1
Occupany: 2 - 4




Room/apartment features

pullout couch max. pers.
bed linen (non-allergenic)
bathrobe
non-smoking room/apt.
WiFi
double bed (1 bed/2 mattrasses)
refrigerator
radio
hairdryer
room/apt. (non-allergic)
no pets allowed
satellite TV
desk
combined bedroom/living room
open foot-end of bed
sofa
safe
balcony
TV

Double room, shower or bath, toilet, standard

More Details

Shower or bathtub, WC, phone, satellite TV, radio, hairdryer, room safe, bathrobe.

Size: 20.0m²
Room: 1.0
Bedrooms: 1
Occupany: 2 - 2




Room/apartment features

towels available
telephone
bathrobe
non-smoking room/apt.
WiFi
double bed (1 bed/2 mattrasses)
radio
hairdryer
satellite TV
desk
safe
TV

Double room, shower, toilet, balcony

More Details

Shower or bathtub, WC, phone, satellite TV, radio, hairdryer, room safe, bathrobe.

Size: 20.0m²
Room: 1.0
Bedrooms: 1
Occupany: 2 - 2




Room/apartment features

towels available
telephone
bathrobe
non-smoking room/apt.
WiFi
double bed (1 bed/2 mattrasses)
radio
hairdryer
satellite TV
desk
safe
TV

Double room, shower, toilet, balcony

More Details

Shower or bathtub, WC, phone, satellite TV, radio, hairdryer, room safe, bathrobe.

Size: 20.0m²
Room: 1.0
Bedrooms: 1
Occupany: 2 - 2




Room/apartment features

towels available
telephone
bathrobe
non-smoking room/apt.
WiFi
double bed (1 bed/2 mattrasses)
radio
hairdryer
satellite TV
desk
safe
TV

Double room

More Details

Size: 0.0m²
Room: 2.0
Bedrooms: 1
Occupany: 1 - 2




Double room

More Details

Size: 0.0m²
Room: 2.0
Bedrooms: 1
Occupany: 1 - 2




Double room

More Details

Size: 0.0m²
Room: 2.0
Bedrooms: 1
Occupany: 1 - 2




Single room

More Details

Size: 0.0m²
Room: 2.0
Bedrooms: 1
Occupany: 1 - 1




Single room

More Details

Size: 0.0m²
Room: 2.0
Bedrooms: 1
Occupany: 1 - 1




Single room

More Details

Size: 0.0m²
Room: 2.0
Bedrooms: 1
Occupany: 1 - 1




Erkerzimmer "Kanzl"

More Details

Size: 0.0m²
Room: 2.0
Bedrooms: 1
Occupany: 2 - 3




Erkerzimmer "Kanzl" shortstay

More Details

Size: 0.0m²
Room: 2.0
Bedrooms: 1
Occupany: 2 - 3




Erkerzimmer "Kanzl" longstay

More Details

Size: 0.0m²
Room: 2.0
Bedrooms: 1
Occupany: 2 - 3




Zirbenzimmer "Edelweiss"

More Details

Size: 0.0m²
Room: 2.0
Bedrooms: 1
Occupany: 2 - 2




Zirbenzimmer "Edelweiss" shortstay

More Details

Size: 0.0m²
Room: 2.0
Bedrooms: 1
Occupany: 2 - 2




Zirbenzimmer "Edelweiss" longstay

More Details

Size: 0.0m²
Room: 2.0
Bedrooms: 1
Occupany: 2 - 2




Zirbenzimmer "Panorama"

More Details

Size: 0.0m²
Room: 2.0
Bedrooms: 1
Occupany: 2 - 3




Zirbenzimmer "Panorama" shortstay

More Details

Size: 0.0m²
Room: 2.0
Bedrooms: 1
Occupany: 2 - 3




Zirbenzimmer "Panorama" longstay

More Details

Size: 0.0m²
Room: 2.0
Bedrooms: 1
Occupany: 2 - 3




Zirbenzimmer "Tirol"

More Details

Size: 0.0m²
Room: 2.0
Bedrooms: 1
Occupany: 2 - 3




Zirbenzimmer "Tirol" shortstay

More Details

Size: 0.0m²
Room: 2.0
Bedrooms: 1
Occupany: 2 - 3




Zirbenzimmer "Tirol" longstay

More Details

Size: 0.0m²
Room: 2.0
Bedrooms: 1
Occupany: 2 - 3




Zirbenzimmer "unter dem Türmchen"

More Details

Size: 0.0m²
Room: 2.0
Bedrooms: 1
Occupany: 2 - 2




Zirbenzimmer "unter dem Türmchen" shortstay

More Details

Size: 0.0m²
Room: 2.0
Bedrooms: 1
Occupany: 2 - 2




Zirbenzimmer "unter dem Türmchen" longstay

More Details

Size: 0.0m²
Room: 2.0
Bedrooms: 1
Occupany: 2 - 2




Zirbensuite "Wetterkreuz"

More Details

Size: 0.0m²
Room: 2.0
Bedrooms: 1
Occupany: 2 - 2




Zirbensuite "Wetterkreuz" shortstay

More Details

Size: 0.0m²
Room: 2.0
Bedrooms: 1
Occupany: 2 - 2




Zirbensuite "Wetterkreuz" longstay

More Details

Size: 0.0m²
Room: 2.0
Bedrooms: 1
Occupany: 2 - 2